6EZ GROUP PARTNER WITH SPORTS SPECIFIC PERIOD-WEAR BRAND ICENI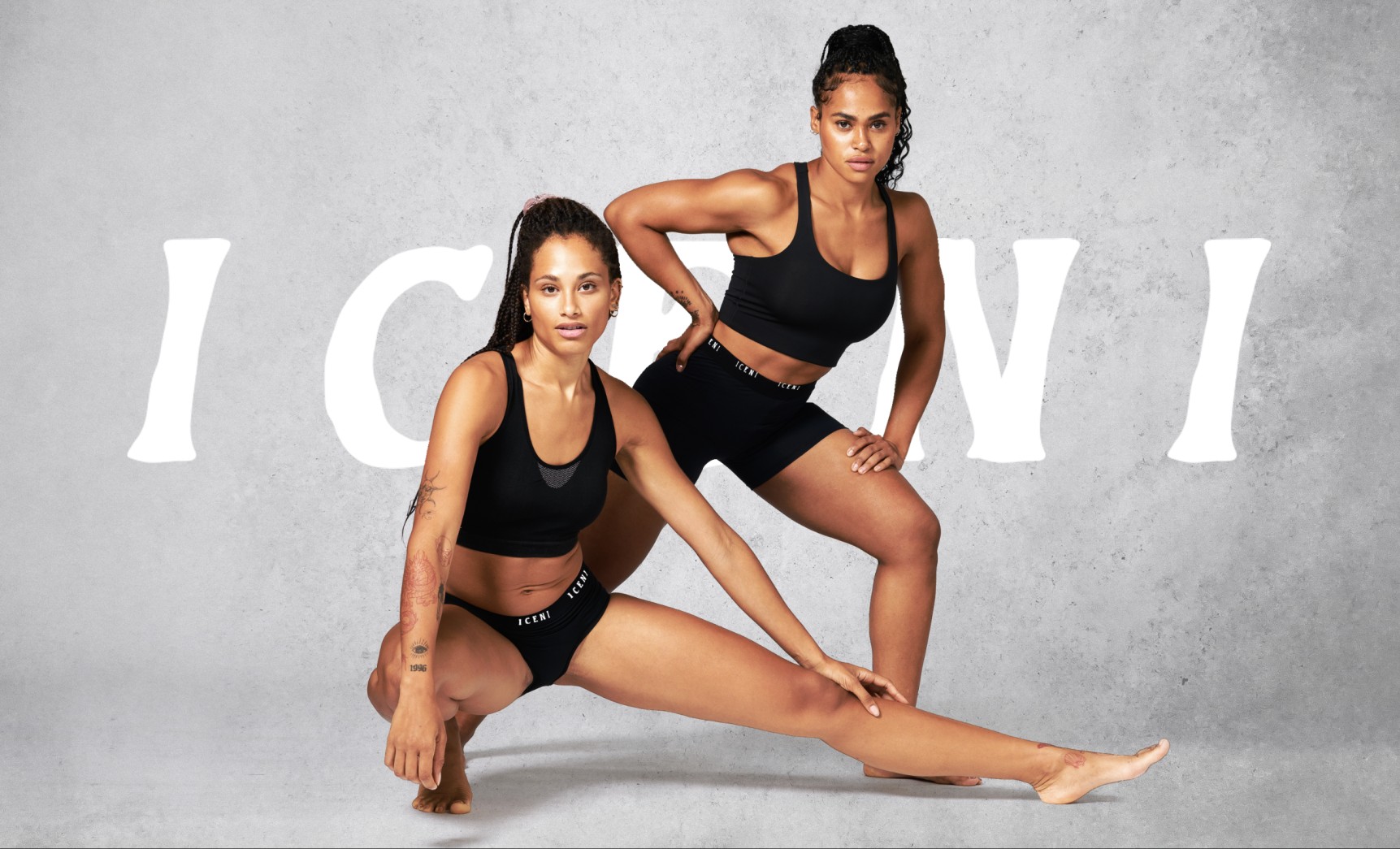 Nottingham based end-to-end sports brand consultancy 6EZ Group have announced an investment partnership with sports period-wear brand Iceni.
The announcement was made at the 6EZ Group's quarterly 'SportiNG Breakfast' hosted at Trent Bridge. CEO's, directors of sports businesses and key decision makers from across the region (and beyond) gathered to discuss the future of female sport.
The investment will see the 6EZ Group working across creative, communications and commercial as well as distribution and e-commerce to fast track the growth of the brand in the sports industry.
Iceni was created by friends Francesca Hansen and Vanessa Smith, two mums of sporty daughters. Vanessa was also an international athlete, playing netball for England. On more than one occasion they'd heard their daughters say one of their friends wasn't training because they were on their period, and that they were dreading their own.
The impact of the stress and uncertainty that periods were having on the mental and physical wellbeing of young girls dawned upon them, and they saw the hassle of using traditional tampons and pads was not something young girls should have to put up with, especially when playing sport, and were also concerned about the risks of toxic shock and infections linked to some sanitary products.
These mums felt that something so natural should never get in the way of girls or women getting on with everyday life and sparked the inception of Iceni – A New Generation of Period Wear for Sports that was safe, reusable and both environmentally and economically sustainable.
ICENI co-founder Vanessa said: "6EZ stood out as obvious partners to us, their pre-existing connections in not just the sports industry, but more specifically sports apparel too. This paired with their passion and involvement in the female sports world made it a no brainer.
Co-founder Francesca added: "We're already delighted with the speed of activity and how quickly things have moved along, and we're excited for the things to come."
Ben Thompson, CEO of 6EZ group said: "We are determined to break down the barriers that exist in female sports participation and as a group we are very excited to be investing in Iceni.
"Female sport is something we're extremely passionate about at 6EZ. Being able to give females more confidence whilst playing sport is a key factor in increasing participation and importantly then keeping them in the sports they love.
"In Iceni, you have a product with the ultimate solution for every female athlete in the country.
"Iceni are the perfect brand partners for the 6EZ Group with our talented creative and commercial teams utilised across the brand in conjunction with our network of female sports projects like the Girls Sports Club. It is a very exciting time for female sport and brands like Iceni will pave the way for the endless pursuit of better."
Iceni products have antimicrobial SILVADUR™ material which is unique to Iceni knickers. SILVADUR™ antimicrobial technology is a polymer-containing silver-technology that delivers silver ions when organisms land or form on a treated fabric. These ions continually release to safely minimise microbes that cause odour and material degradation.
To find out more and view Iceni's full product range click here.
For more advice about managing periods and fitness, check out the Iceni Blog or follow them on Instagram , Facebook  and Twitter .