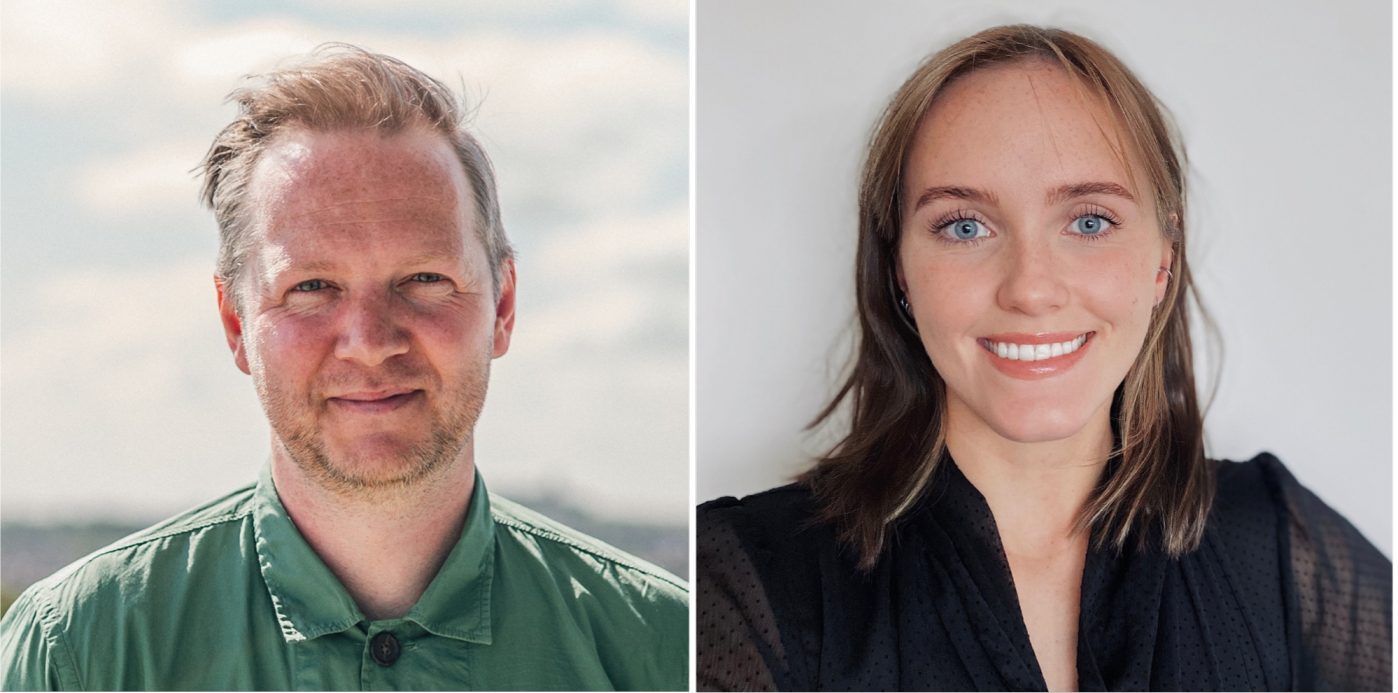 Images read from left to right: Simon Bristow – Managing Director, Lydia Ferrari Kehoe – Brand Account Manager
6EZ Group announce Simon Bristow as Managing Director and Lydia Ferrari Kehoe as Brand Account Manager
Growing sports consultancy 6EZ Group hires two new team members as it prepares for important year of sport
The company's expansion complements a series of new client wins, coming less than a year since the agency launched
6EZ's Quarterly SportiNG Breakfast at Trent Bridge features Cath bishop following release of new book The Long Win
Nottingham based end-to-end sports brand consultancy 6EZ Group have kicked off the new year by further expanding its team of sports marketing experts.
Simon Bristow, formerly adidas Global PR Director and Head of Marketing at Nottingham Forest, has been appointed Managing Director and Lydia Ferrari Kehoe has joined the 6EZ team as Brand Account Manager.
The recent expansion complements a series of client wins for 6EZ Group. Since the group launched in May 2022, with an aim to provide fast track growth for brands within the sports industry, the group has already doubled in size and won a series of major new clients.
Simon Bristow joins having spent 15 years working in sports PR and marketing, including time at adidas' Global HQ in Germany and ten years in London where he worked for a series of leading sports brands and organisations. He will now help lead 6EZ's growth across all areas of the group.
With a passion for and activity in the world of female sport ever expanding, Lydia Ferrari Kehoe will be working closely with sports period wear brand Iceni and across the Girls Sports Club and managing the Manchester Marathon activation for Human Race.
This announcement comes ahead of the 6EZ Group's quarterly SportiNG Breakfast, hosted at the Six Restaurant at Trent Bridge.
Sport industry leaders from across the UK will gather at Trent Bridge for a chance to network, connect and learn. Olympic medalist Cath Bishop, author of The Long Win, will be speaking about the Future of Success and attendees will receive a copy of her book.
New Managing Director of the 6EZ Group Simon Bristow said: "I'm delighted to be taking on the role of Managing Director of 6EZ Group and helping to develop the work we are already
delivering as well as driving growth across the Group. Despite being such a young agency, our unique approach has already proven to be hugely popular and successful. We're working with a number of great brands on a range of exciting projects. With a great team in place there is huge potential to deliver even more great work in the future.
On the appointment of Lydia Ferrari Kehoe, Simon added:
"Lydia is a fantastic addition to our team. Her knowledge of the sector, from her time as a professional athlete and working at a governing body, will be vital for the group and the brands that we work alongside. We're excited to have her join the team."
CEO and Founder, Ben Thompson added; "These two appointments are testament to the work we have done since the launch of the group and will enable us to continue that trajectory in 2023."
To find out more about the 6EZ group visit their website here: https://6ez.group/